For several years, the Internet has provided many people with free movies and TV shows through huge torrent sites, but then the police started to crack the internet piracy and jailing a lot of torrent providers. It became difficult to watch shows anymore and so Netflix swooped in, partnering with famous distributors in order to obtain rights to shows and movies. It's become the savior of many people, especially in countries where the cyberpolice is always watching and actively shutting down piracy.
Unfortunately, Netflix can be full of explicit content and it's hard to weed out the R-18 or NC-17 movies or shows, so if you have a children at home, there's a need for constant supervision. So here comes Pure Flix to the rescue, especially for many Christian families all over the world. It provides the needed entertainment for the family bonding time minus the expletives, violence, and nudity. This Pure Flix review would give you all the information you need to decide if it's time to ditch other subscriptions you have and turn to Pure Flix instead.
Pure Flix Product Details
Product Name: Pure Flix
Price: 30-day FREE TRIAL, $10.99/month; $99.99/year (you can a discount of around 24%!)
Where to buy: https://Pure Flix.com
Number of devices allowed: testimonials say you can stream across 6 devices at the same time!
Devices allowed: smartphone, smart TV, and computer.
Accessible on: Roku (But steer clear of Roku SE, HD, 1, XD, & XS, it's not supported)
Amazon Fire TV
XOX (2018 model)
Google Chromecast
Apple TV (slow in older models, preferably models released on 2016 and up)
Android TV (newly-supported, might have some bugs for now)
Refund: Unsubscribe any time before your free trial is over so you won't get billed or any time within
the year if you already want to stop streaming on Pure Flix, so you won't get billed in the
succeeding months.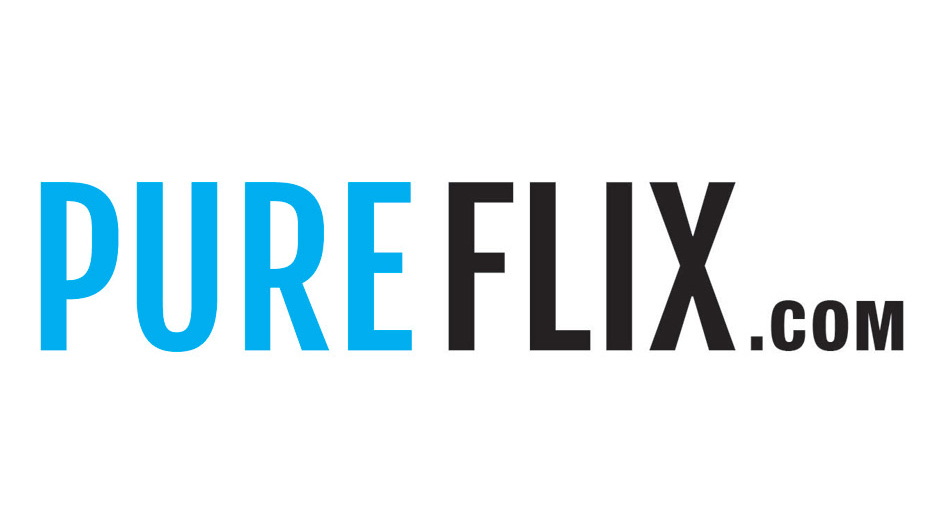 An Overview of Pure Flix
If you are a devout Christian and has attended church services, you probably already heard from your priest or minister that the digital world is full of temptation and sin. The modern technology allows people, especially the youth, to learn bad habits such as cursing, violent temperament, and lustful attitude. So Pure Flix is here to help us watch wholesome shows and movies so families can still bond over entertainment, but avoid all the explicit content.
In fact, Pure Flix is one of the most legit Christian streaming service that has thousands of Christian shows, inspirational documentaries, and shows. Pure Flix is actually the first and the biggest It has a lot of benefits for the entire family, since it also has a children's section. Don't be disappointed though, because it's not pure religious internet video on-demand service, because it also has popular and new movies and shows, but you are assured that the only one that are available in Pure Flix are the wholesome shows (no vulgar scenes, cursing, or violence).
Just like other streaming services, it also produces its own movies and shows, some even went on to win awards, and ever since its success, it quickly became an affiliate of Universal Studios. After all, testimonials and large demand suggest that there is a vibrant market for faith-based movies and shows, and that more people wanted a safe service for their families.
How does it work?
It works like any other streaming services and most of its functions overlap with Netflix. So if you are a Netflix subscriber, you won't have a hard time using Pure Flix. You can simply log in using your account details that you have used during registration and subscription and you can already browse the extensive catalog available in Pure Flix. To watch movies and shows using your smartphone, simply download the Pure Flix application available in apple store or google play store.
What are the contents of Pure Flix?
As of now, there are very little movies and shows that dates before 2010. Majority of movies and shows are 2017 and onwards, but there are:
Religious movies, shows, and documentaries across different Christian denominations
Faith-based Hollywood movies and documentaries
Children's section (cartoons, some anime, and other animations)
Educational shows (different fields)
Variety of TV series
All of these content available on Pure Flix are free from nudity, violence, and vulgar words. The filter system of Pure Flix is no scam and online testimonials from thousands of people can assure you that Pure Flix abides to Christian values.
There is no longer a need for constant supervision or awkward questions from children. To make this Pure Flix review complete, you can see the entire catalog or content selection in this link.
Pure Flix vs Netflix
You are probably reading through all of this details and information, but has this doubt on whether it's worth to ditch Netflix for Pure Flix. To be honest, it really depends on your preferences, your values, and how you view technology and its influence to an individual.
After all, you can also set parental control in Netflix, so how does Pure Flix benefit you when it's using the wholesome premise as its sole foundation?
It's because no matter how much parental control you set up on Netflix, you cannot weed out everything. PG-13 movies and shows still have quite a few expletives and sexual innuendos, plus a little violence, albeit tamed. Sometimes G-rated shows and movies still has all this innuendos whether sexual or cursing, but Pure Flix makes sure that the only content available on its platforms are absolutely wholesome and influences young children to become a faithful believer.
Plus, if you want your family to become closer to your faith and become more religious, Pure Flix has the largest collection of Christian movies, shows, and documentaries so you can all take a journey closer to God and become more immersed in the Christian faith. Pure Flix is also a platform started by Christian ministry and by buying this service, you would be providing a lot of help to them and they can continue spreading the Christian faith through modern technology.
So before saying that it seems strange to invest in Pure Flix because it is centered on Christian faith, you better try it out first. After all, it has FREE 30-day trial that you can cancel anytime if you are not satisfied with its content.
Why should you try Pure Flix?
Pure Flix would not be appreciated by the majority because of its Christian theme and premise, plus, streaming means you're basically renting the movie or show and not actually owning a copy of one. So if you love to own a copy, then it's better to keep away from streaming services and buy a DVD. However, the $10.99/month subscription rate is relatively cheap compared to individual DVDs that you can buy each month.
Buying Pure Flix means that there's no need to reserve a DVD rack and you can watch anytime you want as long as there's Internet connection. Plus, you can use many and different devices. It's also incredibly unique due to its Christian-centered catalog and would allow you to help push Christian culture onto the modern pop culture, which is moving far away from religious values. Plus, Pure Flix is partnering with different studios and expanding its collection every day. You can even suggest a movie or series that they can add onto the platform.
How can I buy Pure Flix?
If this review managed to sway you into checking out Pure Flix, then just head to the Pure Flix website (link provided in the product details section above), put in your credit card information (don't worry, this site is legit and secured), and then register an account. You can then manage all the information, security, and devices using your account settings. If you are planning to use smartphones, iPad, or tablet, then you are required to download the Pure Flix application and log in from there.
Conclusion
Based on my own experience, the quality of shows and movies available on Pure Flix is on par with Netflix and other giant streaming services. It also has subtitles available, so there's no need to worry about the language barrier. Plus, it has amazing Christian movies and shows that are not available anywhere and the documentaries would open your eyes to different realities and rich history of the Christian faith. Plus, it allows a safe family bonding over entertainment so it would save you a lot of worries when it comes to vulgarity and violence. So if this Pure Flix review convenience you to check it out, just head out to Pure Flix website and sign up for the free trials!