Kim and Kanye are notorious for spending millions on their homes for endless renovations. Despite declaring that Kanye is in debt for $53 million, the couple is still spending millions of cash for fixtures and repairs. Either they have an edifice complex or they are just downright perfectionists when it comes to their homes.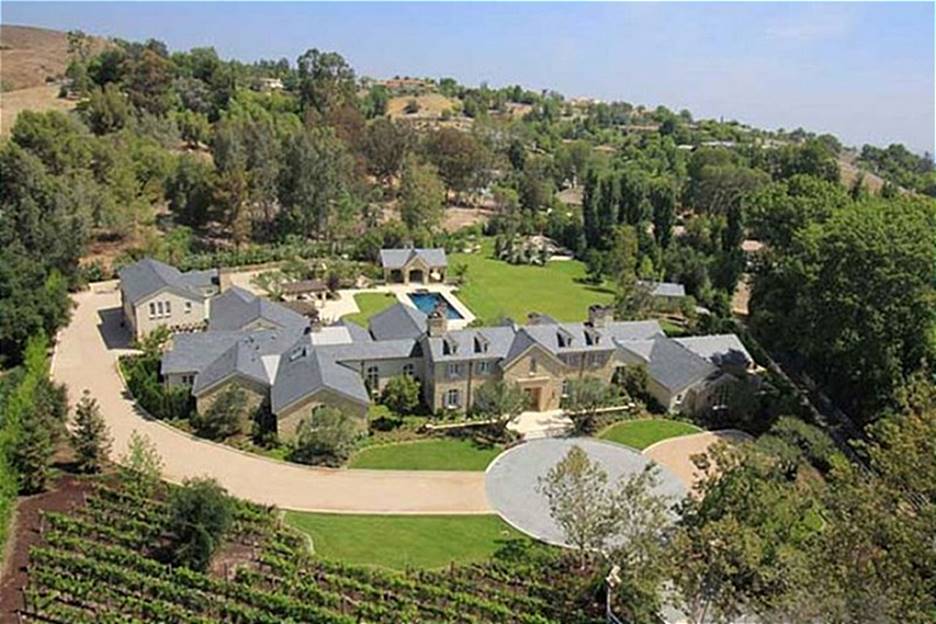 Kim, Kanye and baby Nori are enjoying a paparazzi free space in their new crib. The house sits on 3 sprawling acres in Hidden Hills, Los Angeles.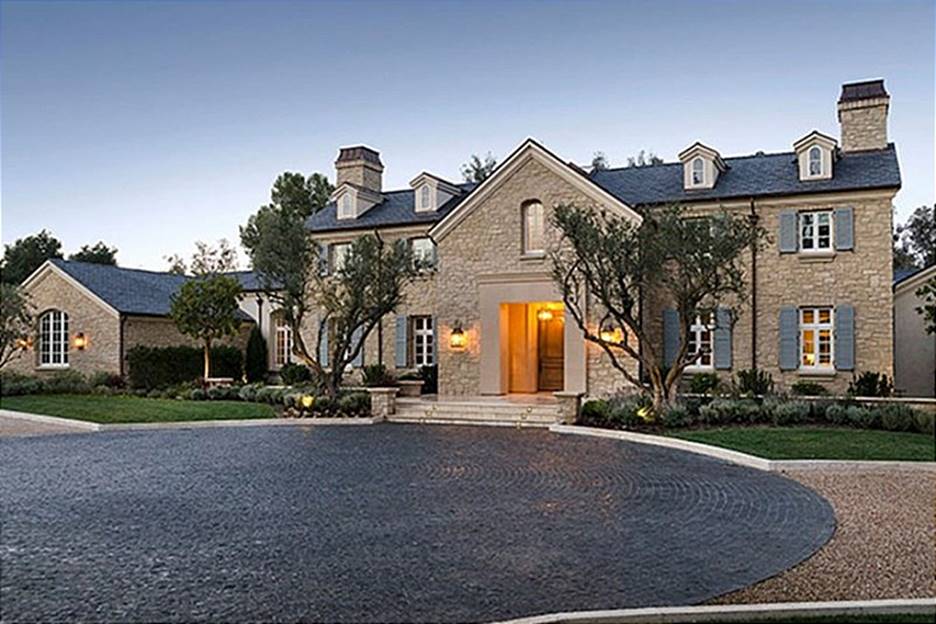 The wide circular driveway is made of black granite tiles. It already gives you a welcome feeling when you drive to their front door.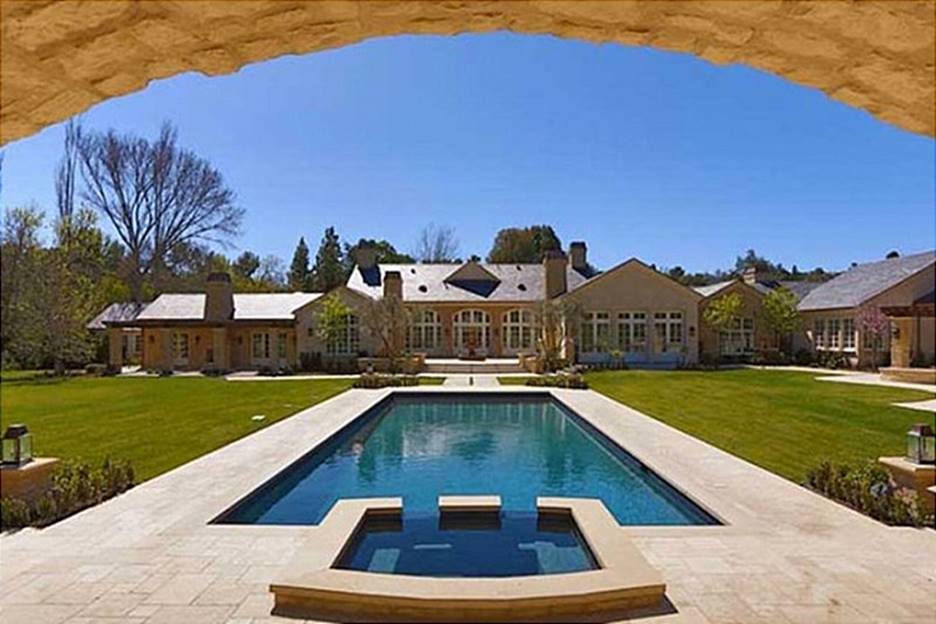 The couple must be addicted to spas. It is reported that their home has two spas and two pools. This is just one of them.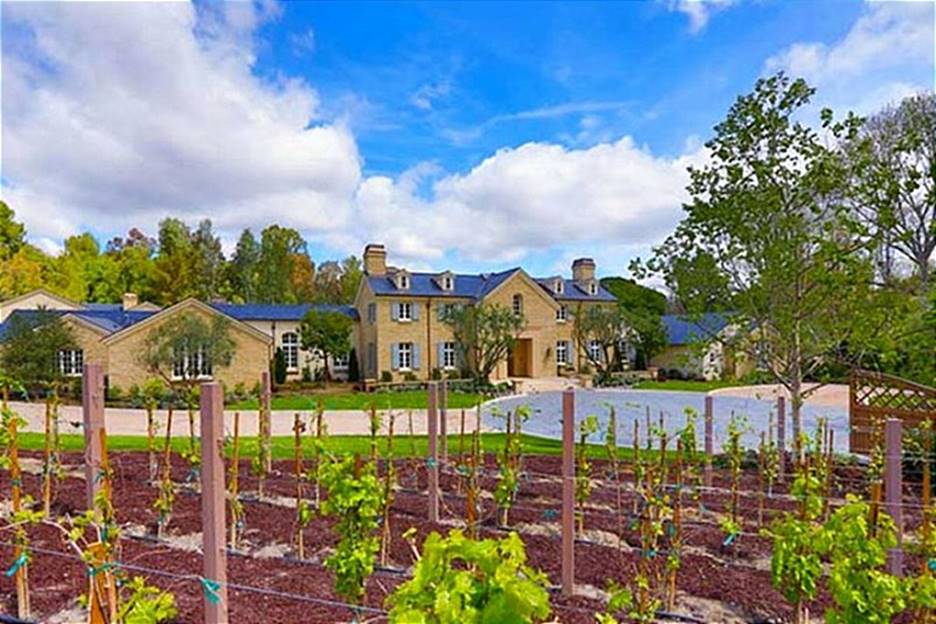 The West home is not without its own vineyard. They hope to make their own homemade wine someday.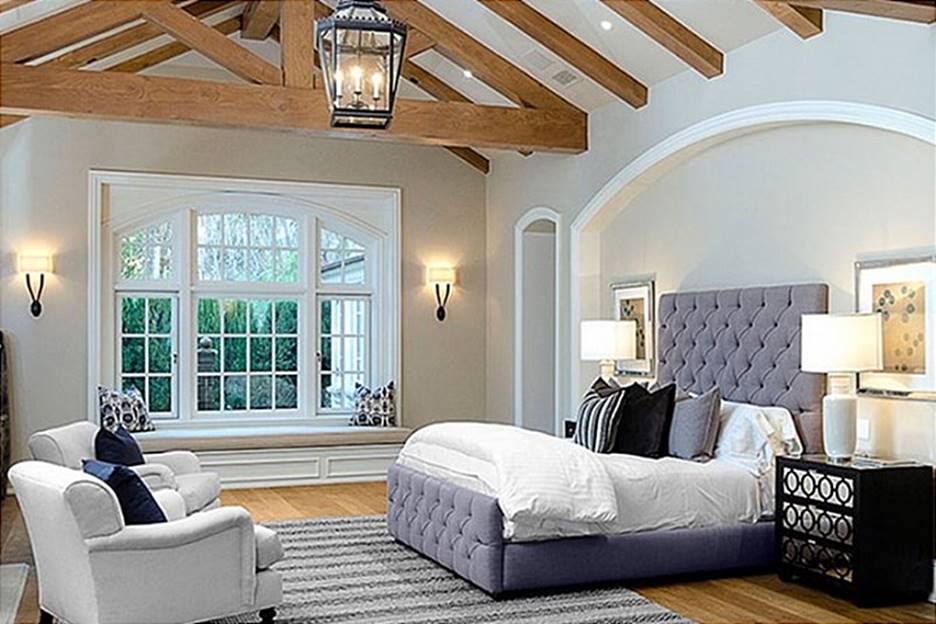 The bedroom has a soft beige and white palette with light gray headboards and pillows to match. Black furnishings and pillows provide a pinch of accent to break the monotony.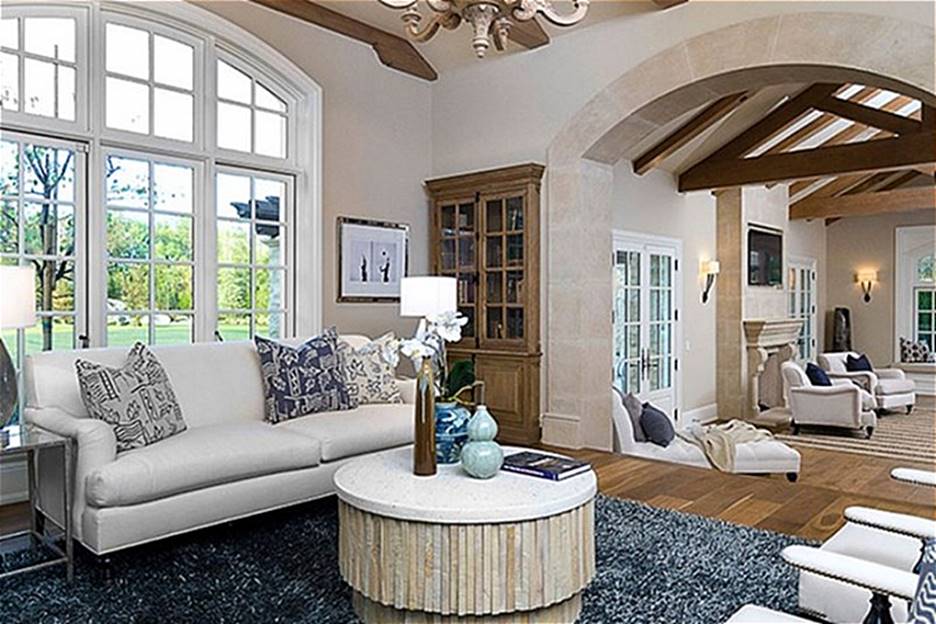 The numerous livings room are consistent with their light beige, white and wooden theme. It looks very classy and comfy. Grey and blue accessories add an interesting accent to the interiors.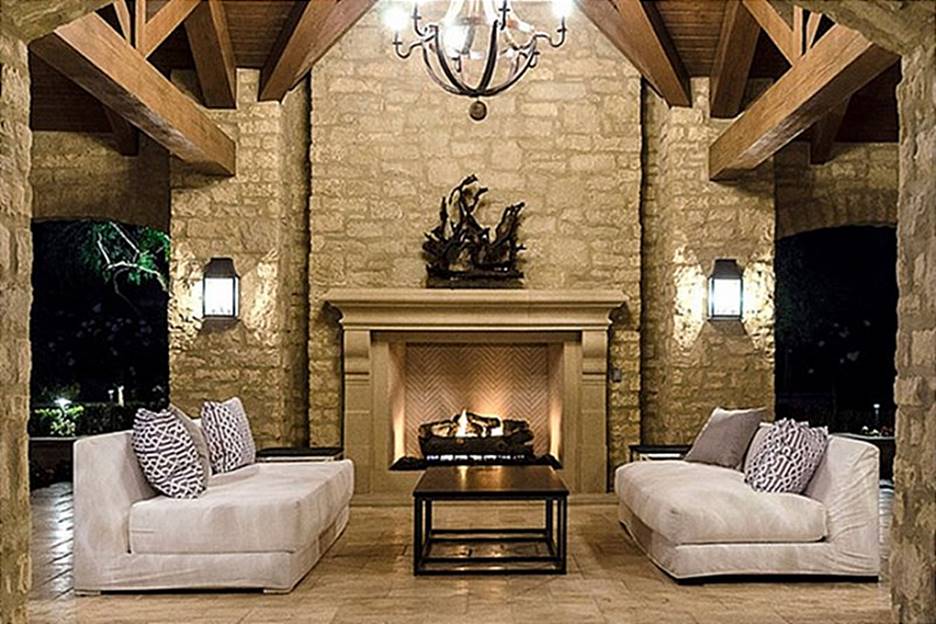 This is just one of the 8 elegant fireplaces that can be found in different places all over the house.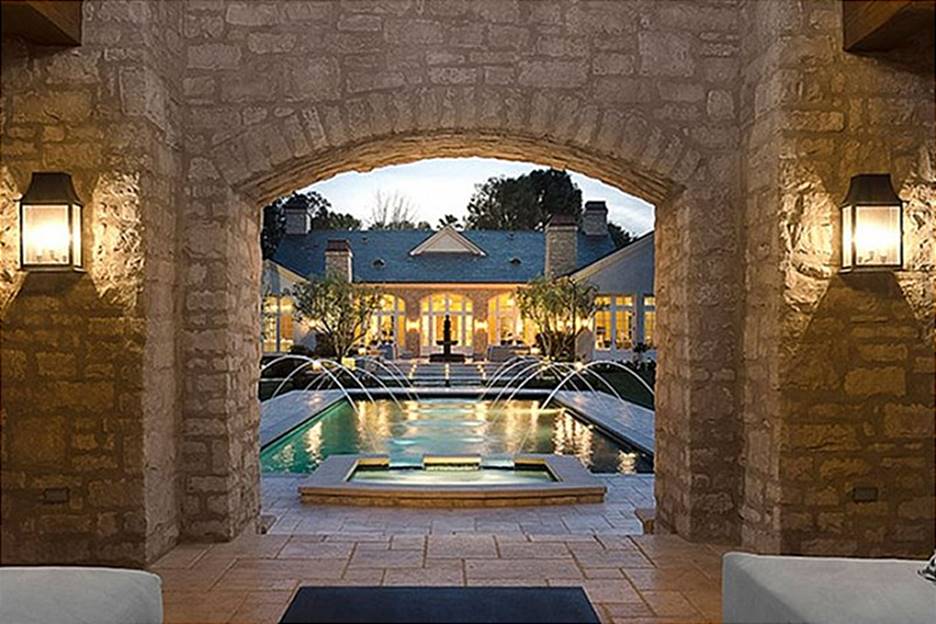 From a different angle you can see how opulent their lifestyle can be. The arch made of bricks looks like an entrance to a castle.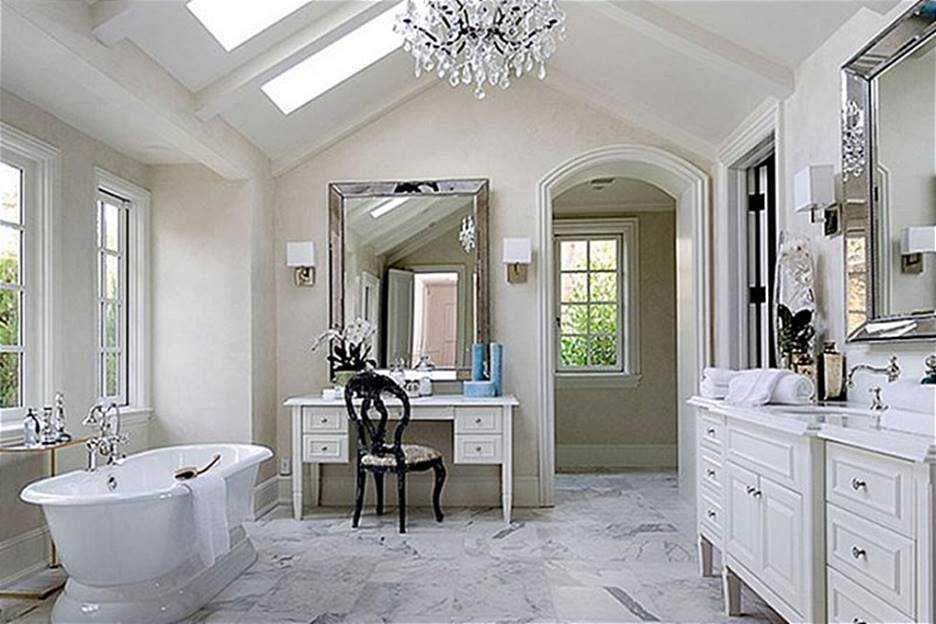 This all white theme is also applied in the bathroom giving it a very clean and relaxing vibe. There's a chandelier made of crystals and a skylight.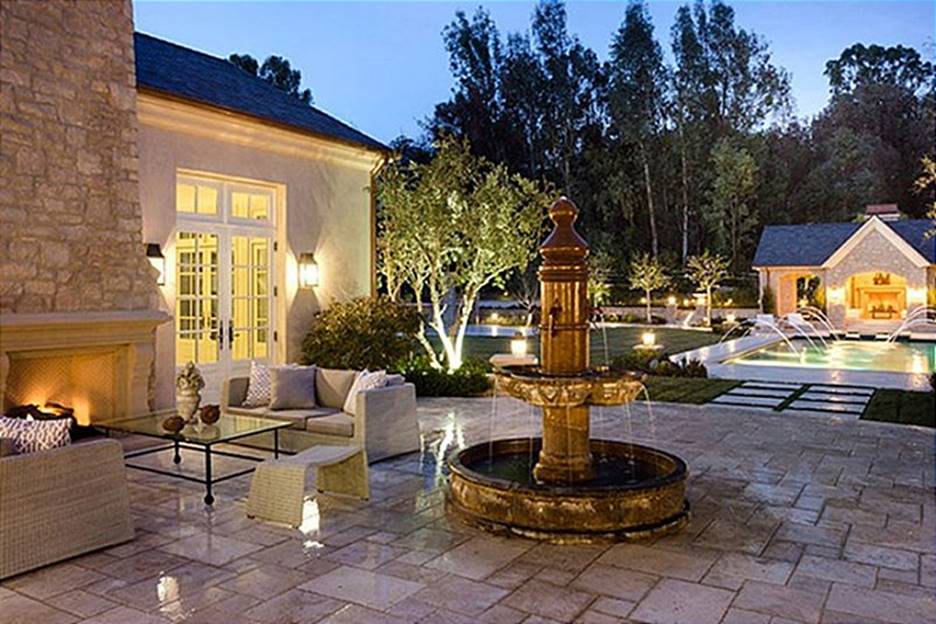 A casual fountain highlights the open space they use for outdoor entertainment. Right behind it is a beautiful view of the pool and its fountains.